To ensure that communities living in the buffer zones of Protected Areas (PAs) have access to quality healthcare, and safe sanitation and drinking water facilities, WCT has, in the past, run the following programmes:
Health Camps for Communities
WCT organised free health camps every 15 days for local communities in the buffer zones of selected PAs under our CHS (Comprehensive Health Services) 'Arogya Plus' initiative. The focus was on providing essential primary care to women and children, engaging with youth on adolescent health and de-addiction, helping the elderly tackle age-related illnesses such as cataract, and screening adults for chronic non-communicable diseases. These camps also helped create a platform for communication on issues like wildlife conservation and sustainable development.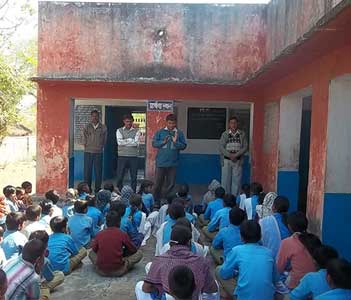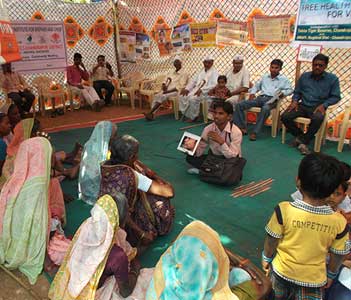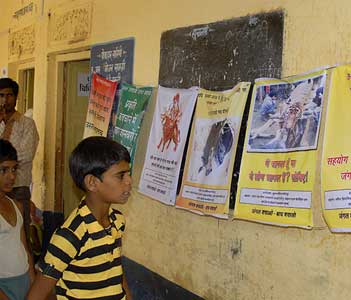 Strengthening Forest Dispensaries
The ratio of medical facilities to beneficiaries is worryingly low in remote areas – only a handful of India's PAs have forest dispensaries. These dispensaries are designed to cater to forest staff and villagers living in and around India's forests. WCT has supported the upgradation and smooth functioning of these facilities to improve the access to healthcare for local communities and forest staff.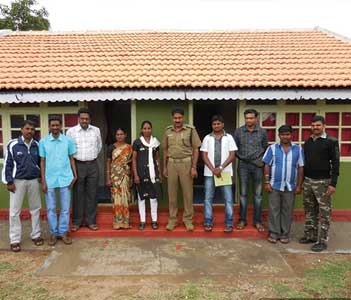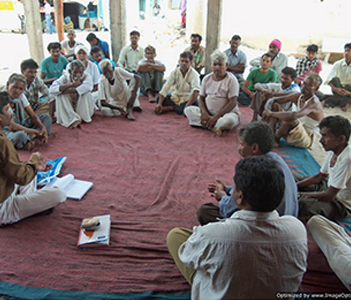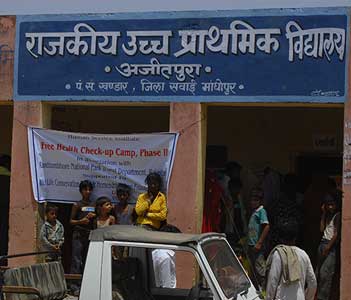 Water and Sanitation – The pillars to a clean, safe life
A mere 30% of rural Indian households have access to safely managed sanitation facilities. Fifty-six percent of rural Indians defecate in the open. Barely 50% of rural Indian households have access to safely managed drinking water. This leads to spread of diseases and results in an unhealthy, unproductive population.
WCT's water and sanitation project was designed to educate villagers and provide guidance to local authorities in creating adequate and safe sanitation and drinking water facilities. A pilot project was implemented in 10 villages in the buffer zone of the Tadoba-Andhari Tiger Reserve.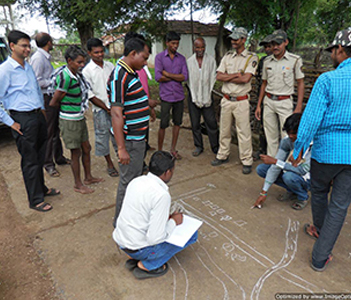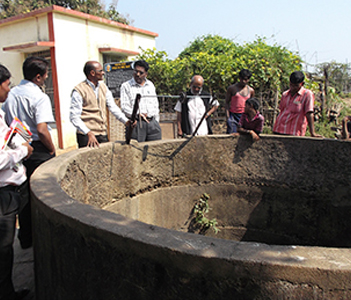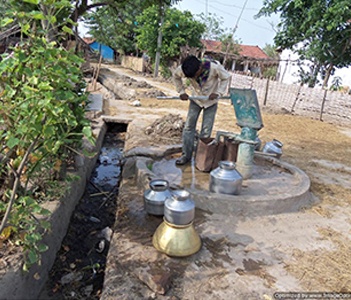 Way Forward
Mapping Health Facilities around PAs:
Lack of access to healthcare is one of the major challenges for people living and working in remote forest settings. Creating sustainable and cost-effective solutions to improve this situation is essential for protection of forests and wildlife, and this can only be achieved through a multi-disciplinary approach by engaging multiple stakeholders.
WCT is now planning collaborative efforts with state health departments to improve access to primary health care for forest staff around PAs. One of our upcoming initiatives is a mapping exercise to identify suitable healthcare facilities for forest staff, which can then be equipped and upgraded to provide appropriate care not only for medical emergencies but also for chronic medical conditions. This would also benefit the communities living in these remote forest areas.
Our Health Partners