WCT's research and monitoring team routinely conducts wildlife estimations in and around Protected Areas.
We train forest department staff in monitoring techniques so that they can conduct such assessments independently.
WCT has conducted surveys in the Pench, Navegaon-Nagzira, Tadoba-Andhari and Bor Tiger Reserves, Umred-Karhandla and Tipeshwar Wildlife Sanctuaries and Brahmapuri Forest Division in Maharashtra and the Pench Tiger Reserve in Madhya Pradesh.
1. Camera Trapping
WCT uses camera traps to count tigers and leopards, and helps the government maintain a consolidated database of large carnivores living both inside and outside Protected Areas.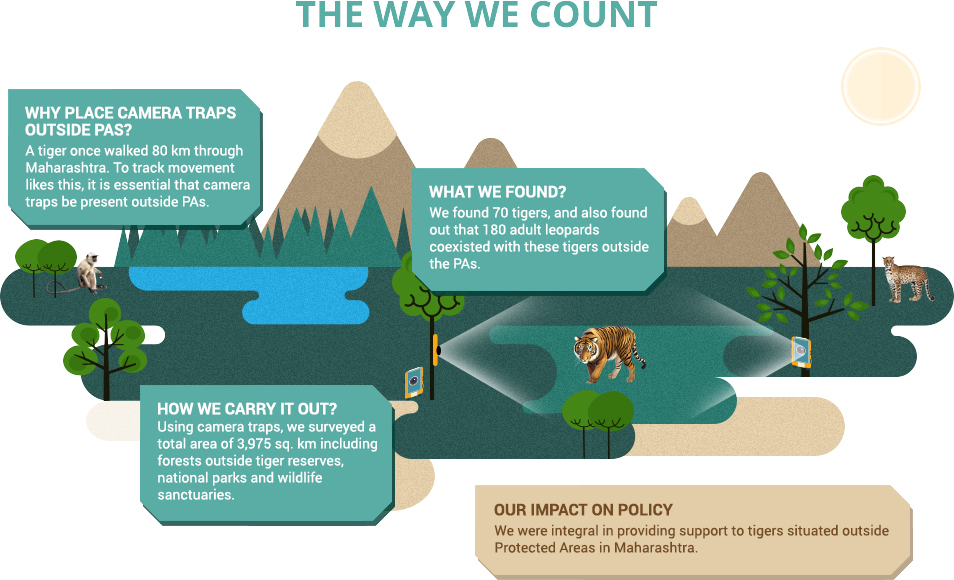 WCT has the capacity to survey about 8,000 sq. km of tiger habitat using camera traps each year. Our current work focuses on forests outside national parks and sanctuaries to make a case for conservation of tigers in the corridors.
Our camera trapping exercise also helps understand the abundance and distribution of several lesser-known species such as wolf, hyena, pangolin, ratel, rusty-spotted cat, Indian fox, otter and four-horned antelope. This information will go a long way in planning recovery programmes for these rapidly dwindling species. Another major benefit of WCT's long-term camera trapping work is the estimation of the dependence of local communities on forest and wildlife, which in turn, assists both the government and other NGOs in planning interventions that can reduce forest degradation without hampering the livelihoods of people living in and around forests.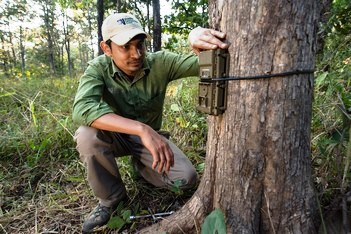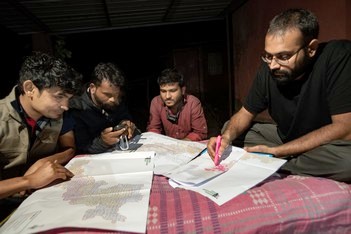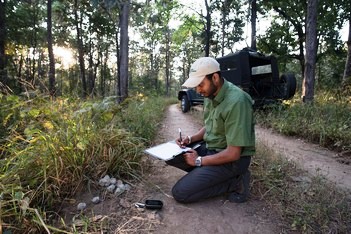 "Systematic and intensive monitoring of tiger populations inside and outside Protected Areas tells us whether WCT's community and protection-related interventions are successful. A stable tiger population indicates a healthy ecosystem, which in turn means that local communities will be able to avail the benefits of ecosystem services such as clean water, rich soils, pollination and seed dispersal."
Vivek Tumsare – Field Biologist
Highlights
55,000 trap nights per year
5,000 sq. km. forest area camera trapped per year
22,000 sq. km. of cumulative forest area camera trapped in the Central Indian Landscape (CIL)
2. Genetic Studies
WCT's cutting-edge genetics research programme helps the government design better wildlife management policies.
The use of genetics to identify individual animals within a community marks the turning point in wildlife research. WCT's wildlife biologists have been using this method to identify individual tigers from their faeces.
The tiger faecal samples collected from the field are analysed by our scientists at one of the best laboratories in India; and the findings are used to detect movement of individuals across large landscapes.
Our research has shown that relatively small Protected Areas and seemingly insignificant forest patches outside these Protected Areas play an important role in maintaining genetic connectivity between tiger populations interspersed across large human-dominated landscapes.
WCT's intensive genetic studies have provided substantial evidence for the need to safeguard corridors for long-term survival of tigers and their prey.
"Most wild tigers live in small, isolated Protected Areas (PAs) interspersed in a sea of human-dominated environment. While significant effort has been invested in increasing tiger populations inside PAs, much less has been done to understand the influence of different landscape elements on connectivity of disjointed tiger populations. WCT is trying to fill this gap by employing genetic approaches in conjunction with landscape ecology to study and measure the extent of such effects on tiger populations."
Aditya Joshi – Head, Conservation Research