WCT works on improving living conditions in Anti-poaching Camps (APCs) so that forest staff are safe and comfortable.
APCs are a fundamental unit of protection within a tiger reserve. Strategically placed at sensitive locations in a forest, APCs serve as a base from where guards can patrol the surrounding landscape. The remoteness of these locations poses several challenges for forest officials who battle extreme weather conditions and face life-threatening situations on a daily basis.
In a first-of-its-kind initiative, WCT has equipped 2,500 APCs in over 160 Protected Areas (PAs).
Solar Powered APCs
WCT has installed Solar Integrated Systems in APCs to provide electricity for lighting and charging of essential equipment – wireless sets, torches, digital cameras, rechargeable batteries, mobile phones, etc. Over 2,000 such units have been installed in APCs in over 60 PAs.
Ensuring Clean Drinking Water
WCT has provided reverse osmosis filtration units to parks such as Gir, Bandipur, Nagarahole and Panna. This has ensured supply of potable water from a central facility to remote APCs.
WCT also donates potable water filtration units to inaccessible APCs. Officials working from APCs in Madhya Pradesh, Gujarat, Rajasthan, Karnataka and Uttar Pradesh, among other states, have greatly benefitted from these plants.
Site-Specific Approach
Each landscape has its own challenges and WCT tailors its approach accordingly.
In the Sundarban Tiger Reserve, staff required a field station in Chulkati. Due to the remoteness of the location, costs were extremely high and government budgets were insufficient. WCT stepped in and today the camp allows staff to patrol 200 sq. km. of forest that was previously inaccessible to them.
In the Pakke Tiger Reserve, delivering food to remote APCs is both challenging and expensive. WCT has provided the funds necessary to ensure that adequate rations are delivered to all APCs in Pakke in a timely manner.
Designing Energy Efficient APCs
WCT designed a pilot APC in Bandipur to showcase how camps can be built in an environmentally-friendly manner while also ensuring the comfort of field staff. The pilot APC uses solar power for electrification, has plenty of natural light, a water harvesting facility, and an inbuilt efficient cooking stove. It was built with naturally-insulating bricks made from soil available on-site.
Improving Staff Mobility
WCT supplements the efforts of state governments by donating an array of vehicles for frontline forest staff. We believe that greater mobility of the staff translates into better protection of remote, undulating and vulnerable forest areas, and improves responses to human-animal conflict situations.
"We believe that improving the mobility of frontline forest staff is intrinsic to the strong protection mechanism of a forested landscape. Bicycles, motorcycles, 4WD vehicles, water tankers, boats and tractors, all play their part in enhancing the efficiency of forest staff. Needless to say, access to vehicles considerably reduces the reaction time of staff to emergencies."

Sheetal Navgire
Programme Coordinator
WCT works on improving the mobility of field staff by donating bicycles, 125cc motorcycles, 4WD vehicles, 22-seater troop carriers, high-speed motorboats, water tankers and tractors to forest departments across the country. Trucks are donated to parks that have constituted a Special Tiger Protection Force (STPF) to allow 20 guards to travel as a unit. WCT provides tankers so that officials can fill waterholes strewn across a difficult terrain more efficiently for wildlife during summer.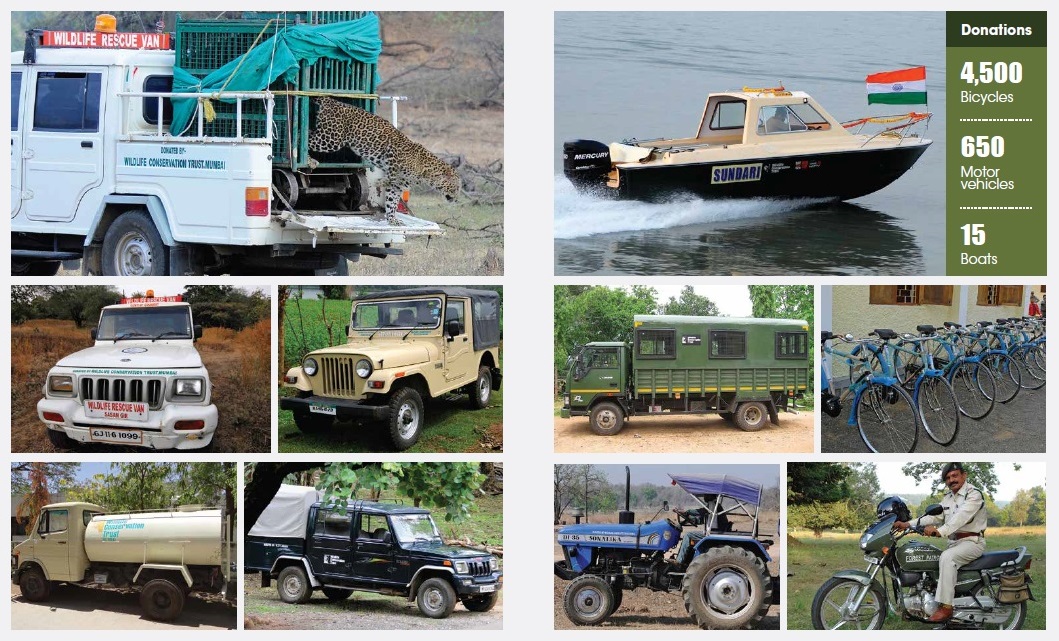 Equipping APCs (Patrolling Camps)
The frontline forest staff face several challenges including:
Remote location
Round the clock duty
Patrolling rough terrain
Combating forest fires
Intercepting illegal activities
Enduring extreme weather
Possibility of animal attacks
Deeply concerned about the challenging working conditions of India's frontline forest staff, WCT equips APCs with 28 essential items such as solar charging units, water purifiers, first aid kits, walkie-talkies, binoculars, compasses, tents, boots and other items.
This crucial initiative has greatly boosted the morale of forest guards and watchers who are responsible for safeguarding India's natural ecosystems.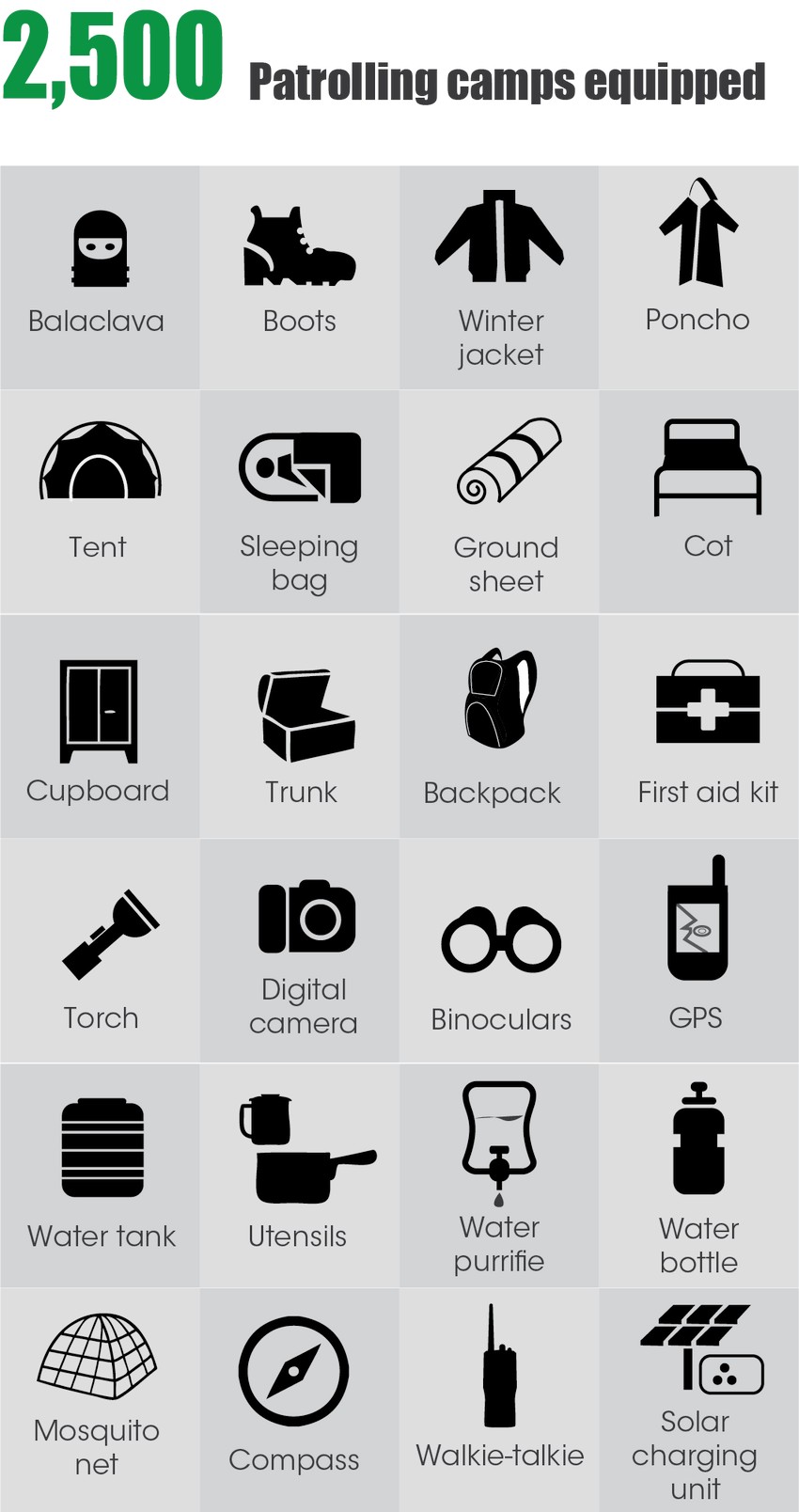 Simultaneously, we train frontline forest staff in wildlife crime prevention, effective patrolling strategies and much more.
Read about our forest guard training programmes.
Related Links
Header image © Dr. Anish Andheria