Wildlife Conservation Trust is working with forest departments and local communities across the country to protect critical ecosystems. Check out our impact below!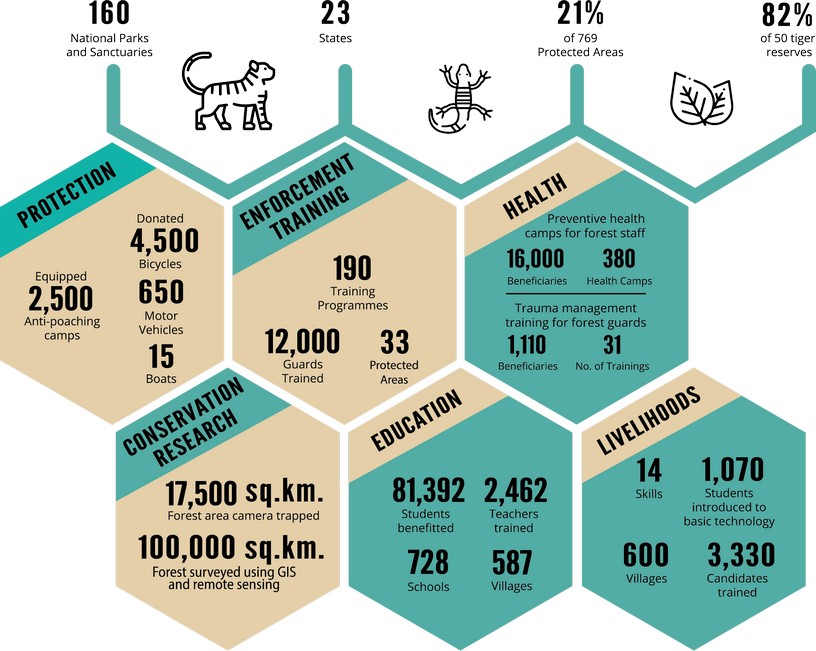 Reach
We work across multiple locations around the country to safeguard what we care for.
Click here to view the locations.
Conservation Milestones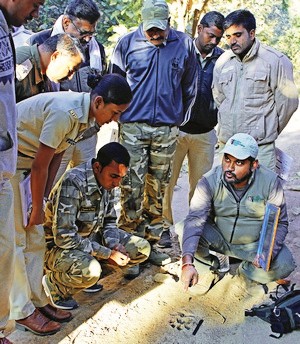 12,000 Forest Officers Trained in Wildlife Law Enforcement
WCT's Wildlife Law Enforcement Training (WLET) team has developed an integrated training programme on 'Law Enforcement, Evidence Collection and Site Security' (LEECSS), and 'Module on Offense Reduction and Enforcement' (MORE) for the frontline forest staff in the Central Indian Landscape.
The key aim of this training is to address the shortcomings in enforcement responses to wildlife crime, leading to poor conviction rates.
……………………………………………………………………………………………………………………………………………………………….
Save Our Tigers
The campaign reached over 100 million people worldwide and generated INR 95 million in funding towards tiger conservation. Support poured in from all corners – the Chief Ministers of various states and celebrities including Amitabh Bachchan and Mahendra Singh Dhoni appeared on television to voice their support for the campaign.
Lakhs of children participated in rallies, calling for the protection of India's national animal. The campaign saw unprecedented success, bringing tiger conservation to the forefront of India's consciousness. Read more
Header image © Dr. Anish Andheria