Wildlife Conservation Trust is working with forest departments and local communities across the country to protect critical ecosystems. Check out our impact below!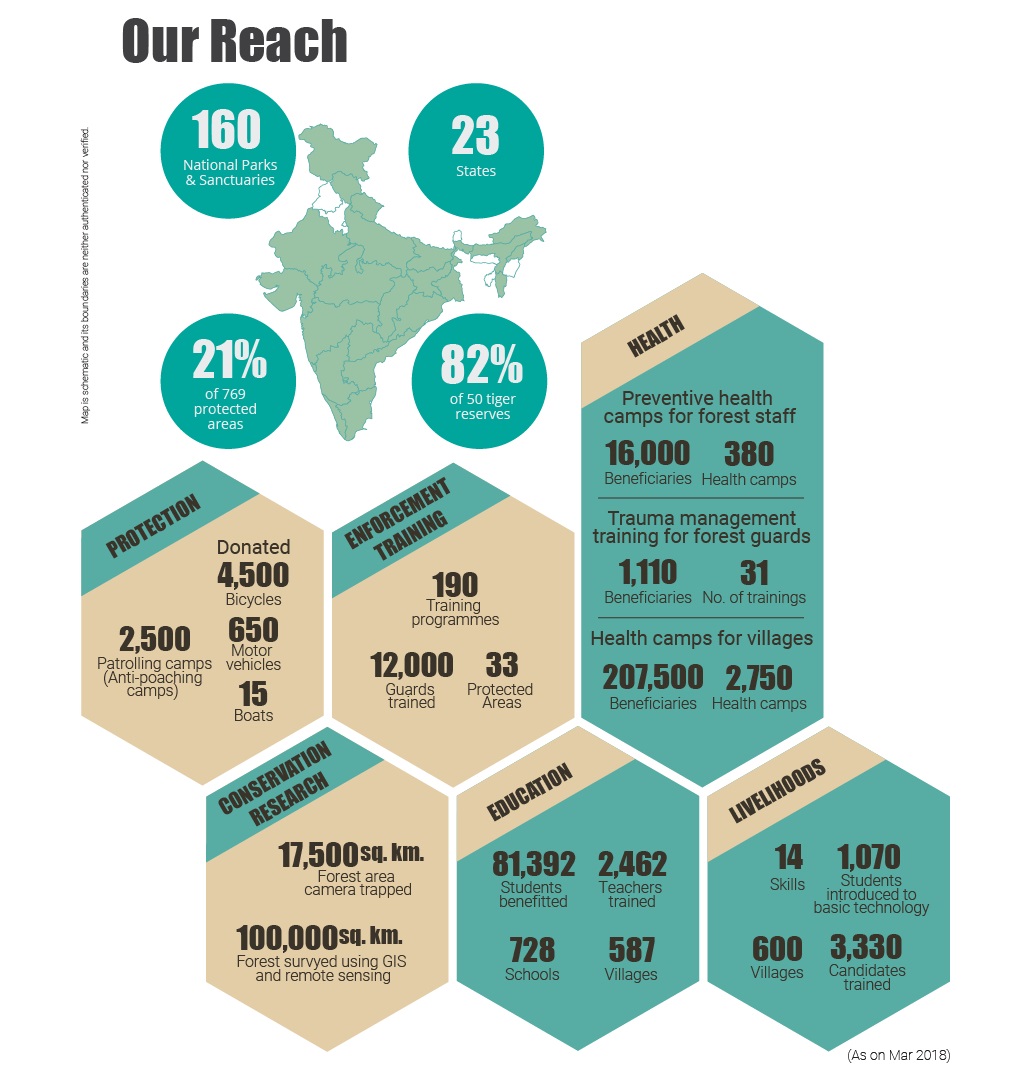 Reach
We work across multiple locations around the country to safeguard what we care for.
Spotlight
Save Our Tigers
The campaign reached over 100 million people worldwide and generated INR 95 million in funding towards tiger conservation. Support poured in from all corners – the Chief Ministers of various states and celebrities including Amitabh Bachchan and Mahendra Singh Dhoni appeared on television to voice their support for the campaign.
Lakhs of children participated in rallies, calling for the protection of India's national animal. The campaign saw unprecedented success, bringing tiger conservation to the forefront of India's consciousness.
……………………………………………………………………………………………………………………………………………………………….
Protecting the Amur Falcon
In 2012, WCT provided essential funding support to grassroots organisations working to halt the Amur Falcon massacre in Nagaland. The campaign worked at various levels, engaging with the Chief Minister and local authorities to pass a regulation to protect the falcons and simultaneously with the local community to sensitise them on the importance of the birds.
A teaching manual about the ecology of the Amur Falcon was designed and distributed. In 2013, to our delight, not a single bird was hunted!
Header image © Dr. Anish Andheria